EghtesadOnline: North Korea's latest ballistic missile test involved a new rocket with a precision guidance system and improved automation, state-controlled news agency KCNA said Tuesday.
Leader Kim Jong Un oversaw the launch of the missile, which appears to be a Scud variant, early Monday from the country's east coast. It flew 450 kilometers (280 miles) toward Japan, according to South Korean military officials, with the government in Tokyo saying it may have reached waters in Japan's exclusive economic zone, according to Bloomberg.
The preparatory process before the firing was more automated than the previous "Hwasong," or Scud, rockets, KCNA said, adding that this "markedly" reduces the launching time. The news agency said the rocket hit a planned target point with a deviation of 7 meters.
KCNA said Kim called for the continued development of more powerful strategic weapons, though the report didn't mention whether the missile could carry nuclear warheads.
Monday's launch -- the ninth this year -- came two days after the Group of Seven nations pledged to "strengthen measures" aimed at prompting North Korea to cease nuclear and ballistic missile tests. World leaders are grappling with how to halt provocations by the isolated nation, with South Korea's President Moon Jae-in seeking engagement while U.S. President Donald Trump and Japanese Prime Minister Shinzo Abe take a harder line.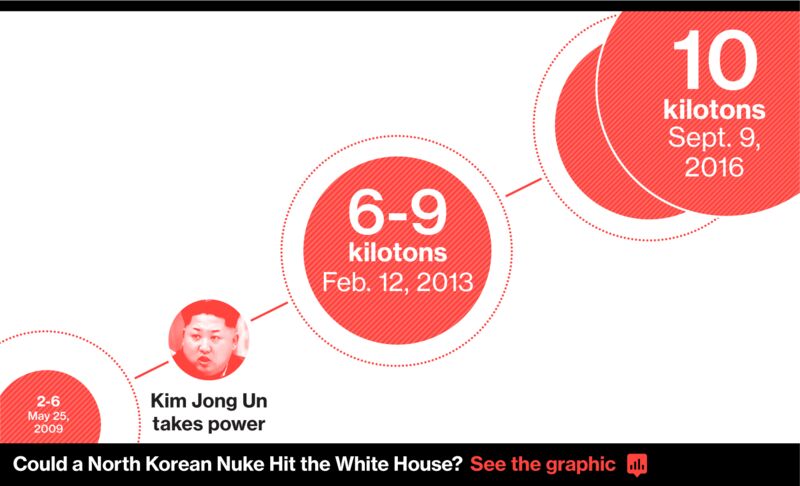 Japan said the missile landed about 300 kilometers from the Oki islands off the nation's west coast. Kim may have deliberately fired it toward waters that are claimed by both Japan and South Korea to foment discord between the nations and undermine cooperation with the U.S., according to Jeffrey Lewis, director of the East Asia Nonproliferation Program at the Middlebury Institute of International Studies at Monterey, California.
Trump, who has sought more help from China to rein in its neighbor and ally, said on Twitter that "North Korea has shown great disrespect for their neighbor, China, by shooting off yet another ballistic missile...but China is trying hard!"
Beijing also expressed its opposition to the test. All sides should "ease tensions on the Korean Peninsula as soon as possible and bring the Peninsula issue back onto the right track of peaceful dialog," China's foreign ministry said.