EghtesadOnline: Saudi Arabia greeted U.S. President Donald Trump with agreements for deals worth hundreds of billions of dollars on Saturday as he embarked on his first state visit to the kingdom, which is undertaking unprecedented economic reforms.
The Public Investment Fund, the kingdom's sovereign wealth fund, agreed to commit $20 billion to an infrastructure investment with Blackstone Group LP. The fund will eventually double in size with money raised "from other investors." Saudi Aramco said it signed 16 accords with 11 companies valued at about $50 billion. One initial deal -- worth $15 billion -- was signed with General Electric Co. The U.S. and Saudi Defense Ministry also negotiated a package of about $110 billion, according to a White House transcript on Friday, Bloomberg reported.
"I can't imagine another business day that's been as good for the United States and for the kingdom," Commerce Secretary Wilbur Ross said in the Saudi capital, dismissing concern that controversy engulfing Trump's administration at home would impact his first overseas trip as president.
Saudi Arabia, the world's biggest oil exporter, is eager to reset relations with the new administration after feeling shunned by President Barack Obama, who crafted the 2015 nuclear deal with their Shiite rival Iran. The kingdom is also embarking on plans to diversify its economy away from oil -- including the sale of a stake in Aramco -- after crude prices slumped by half over the past three years.
Corporate Titans
Officials gave varying figures for the total value of deals signed. Saudi Foreign Minister Adel al-Jubeir said the agreements were valued at more than $380 billion, $30 billion more than what was announced by Secretary of State Rex Tillerson in the same news conference. Earlier in the day, Saudi Cabinet Minister Mohammed Alsheikh put the total at about $300 billion.
Honeywell International Inc., Nabors Industries Ltd., Exxon Mobil Corp. and Lockheed Martin Corp. were among other U.S. companies to sign accords Saturday after American corporate titans met local business heads in Riyadh.
"Many of us sitting at the table are overseeing substantial investments in the United States," Energy Minister Khalid Al-Falih said on a panel at the inaugural Saudi-U.S. CEO Forum that included Saudi billionaire Lubna Al-Olayan and Finance Minister Mohammed Al-Jadaan.
SoftBank Group Corp. and Saudi Arabia formally announced the first round of capital commitments for the largest-ever technology investment fund. More than $93 billion has been secured from backers led by the Japanese company and the PIF, SoftBank said in a statement Saturday. Abu Dhabi's Mubadala Investment Co., Apple Inc., Qualcomm Inc., Foxconn Technology Group and Sharp Corp. are also investing.
Yasir Alrumayyan, managing director of Saudi Arabia's PIF, said the fund will help his country's strategy of developing "a diversified, knowledge-based economy."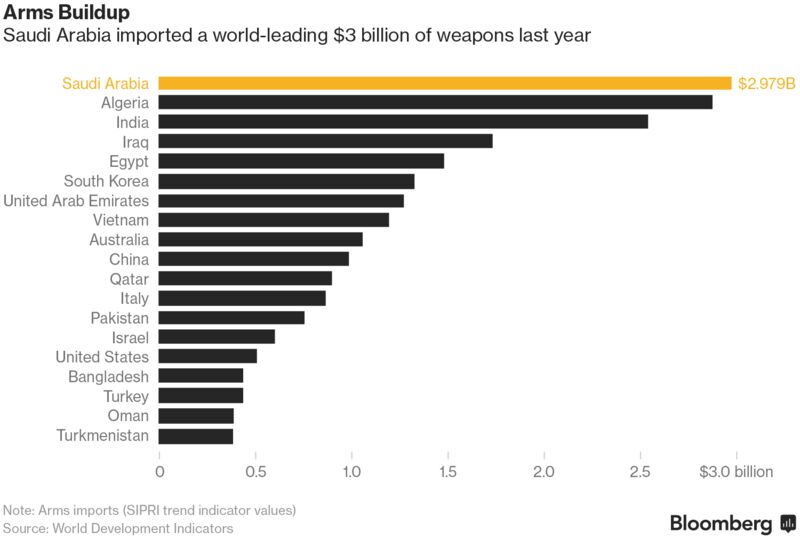 Raytheon Co. will cooperate with Saudi Arabia Military Industries on defense-related projects and technology development. It will establish Raytheon Arabia in Riyadh, the company said in a statement. Saudi Arabia Military Industries was set up this month to help reduce reliance on foreign purchases and to diversify the economy away from oil.
Trump's eight-day trip will also take him to Israel and Europe. Leaders and representatives from 54 Arab and Muslim countries will also be present during his two-day stay in the kingdom, a close U.S. ally.