EghtesadOnline: YouTube plans to produce a half-dozen original series that will be available for free on the world's most popular video website, a big expansion of the Google-owned company's programming and efforts to attract advertisers.
Comedian Kevin Hart, talk-show host Ellen DeGeneres and the comedy duo Rhett & Link are producing unscripted shows that will debut this year, YouTube will announce at an event for advertisers in New York Thursday. Alphabet Inc.'s Google also will increase its spending on YouTube Red, a paid video and music streaming service launched in October 2015, according to Bloomberg.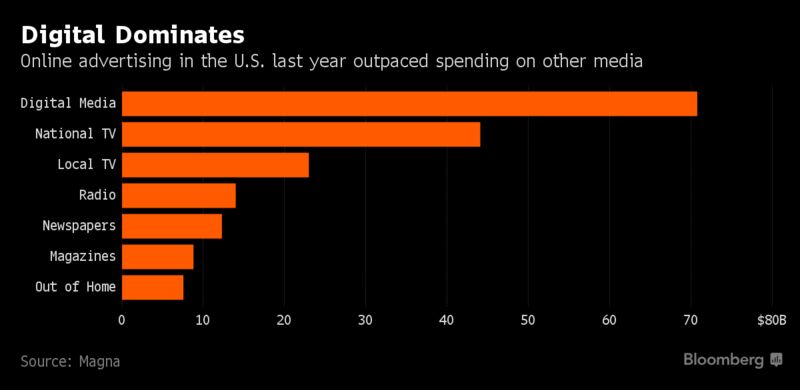 The plans mark a shift for Google, which has typically treated its huge video library as a web free-for-all rather than a home for TV shows. But as more digital rivals venture into high-quality programming, YouTube is feeling pressure to respond, devoting resources to more costly projects and aiming for a wider audience.
The company will fund more than 40 original shows and movies in the next year, spending hundreds of millions of dollars, according to a person familiar with the plans. YouTube is betting high-profile stars will attract more advertisers like Johnson & Johnson, which is sponsoring "Best.Cover.Ever," a music competition from Ryan Seacrest that's scheduled for later this year.
"We're working with YouTube stars and big celebrities that we know have global appeal, advertiser appeal and are largely established on the platform," Susanne Daniels, YouTube's head of original content, said in an interview.
YouTube's mission at the annual Newfront presentations in New York, where online companies are introducing their latest initiatives this week, is to convince marketers to shift more ad money to the web from TV. Original programming is front and center, with YouTube pitching premium shows that it says merit big commitments from sponsors.
Those efforts got more complicated last month when advertisers discovered some of their spots appeared next to extremist videos. YouTube adopted new rules and said the scandal had minimal impact on sales. Still advertisers are wary of a site that relies on so many user videos, which makes it harder to ensure ads run alongside high-quality shows.
Who'll Blink?
"The two biggest players in the Newfronts are YouTube and Hulu, yet neither tells you exactly where your ad ran," said Ben Winkler, chief investment officer of OMD USA, part of the Omnicom Group Inc. advertising company. "I expect YouTube will be the first to blink."
DeGeneres, who hosts one of the most popular talk shows on TV, will take viewers behind the scenes of her program. Hart, a popular comedian, will try a different trendy workout routine every week alongside celebrity guests in "Kevin Hart: What the Fit?" The show will debut on his Laugh Out Loud Network on YouTube.
YouTube also will help Rhett & Link expand on their already popular "Good Mythical Morning" to create a series that feels every bit as grand as TV talk shows. While most recent episodes feature the two hosts at a desk, the revamped version, in its 11th season, will include more guests, challenges and correspondents.
"We want to be seen as legit in ways by people who don't see internet shows as legit," said Rhett, whose real name is Rhett James McLaughlin. "But the way to do that is not to imitate late-night TV shows."
YouTube decided to fund ad-supported programs more than a year ago after executives saw a study on the growing number of TV shows being produced. Most of the new shows appear on premium services with no ads. That created an opening.
Global Scale
"We're turning the infrastructure we've built for original programming into supporting our biggest partners,'' Robert Kyncl, YouTube's chief business officer, said in an interview. "Nobody is doing it the way we are. Nobody can release originals on a global basis with the scale we have in advertising.''
YouTube's parent Google reported more than $21 billion in ad sales in the first quarter -- more than the entire U.S. TV industry. Google has already captured ad budgets that went to print. Now the company wants a larger share from TV.
The funding of shows with commercials won't reduce YouTube's commitment to the $9.99-a-month Red, which doesn't have ads. The company backed almost 30 programs on Red last year, and plans to spend even more this year and next. YouTube has talked to partners about releasing programs on Red that cost $3 million to $6 million per hour -- budgets comparable to HBO and Showtime, said the person, who asked not to be identified discussing the private spending plans.
The big question for Hollywood -- and advertisers -- is where YouTube may go next. Five years ago, the company invested $100 million in dozens of projects, including ones from comedian Amy Poehler and basketball star Shaquille O'Neal.
YouTube then shifted strategy, supporting popular filmmakers and actors with promotional campaigns and production facilities in major cities instead. YouTube operates large studios in nine cities, including Los Angeles, London and Mumbai.
YouTube is taking a different tack with these new shows.
For the new lineup, YouTube recruited a mix of traditional stars and new ones -- all of whom have large followings. Demi Lovato, who allowed cameras to follow her while writing and recording a new album, has more than 10 million subscribers on her Vevo channel. DeGeneres has almost 20 million on YouTube, while "Good Mythical Morning" tops 12 million.