EghtesadOnline: Libya, the holder of Africa's biggest crude reserves, is ramping up output from its biggest oil field again after two years of internal conflict, the latest reminder of just how vulnerable OPEC's quest to clear a global crude glut might be.
The Sharara deposit in the Libya's south west will ship almost 1.9 million barrels this month from its Zawiya port near Tripoli, according to a loading program obtained by Bloomberg. That compares with a pumping rate from the field of almost 9 million barrels a month as recently as late 2014, before internal conflict halted flows, Bloomberg reported.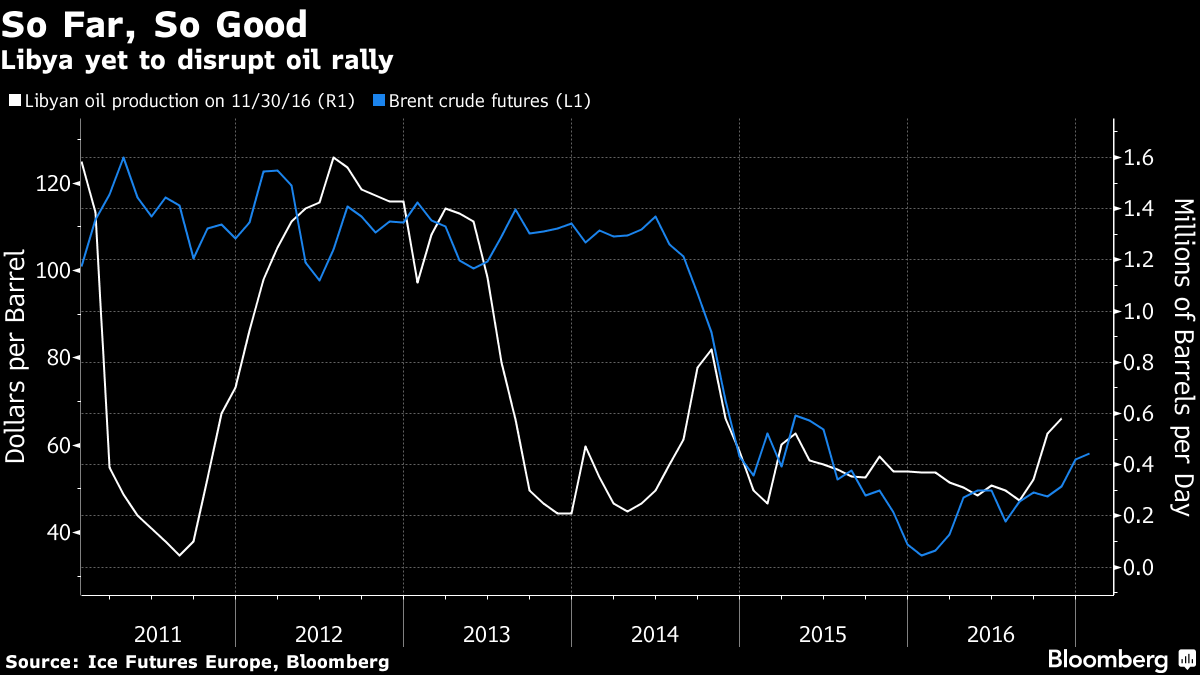 So far Libya's revival has done little to undermine a plan by the Organization of Petroleum Exporting Countries to prop up prices by restricting oil supply. The group said Nov. 30 it would curb almost 1.2 million barrels a day but that several nations -- Libya among them -- didn't have to commit due to exceptional circumstances. Nigeria was also allowed to boost output because of a militant campaign that damaged its flows, while Iran was also allowed to increase supplies from what it was pumping late last year in its recovery from sanctions.
Libya reopened the Sharara field last month and the nation's total pumping rate stood at 650,000 barrels a day. As well as restarting fields, it has also resumed cargo loadings from key ports.
If maintained, the amount Libya is pumping would be about 125,000 barrels a day higher than the North African country was producing in October, the starting point for when most other OPEC nations are supposed to limit their collective supply.
Mustafa Sanalla, the chairman of Libya's National Oil Corp., said Dec. 21 that output would reach 900,000 barrels a day early of this year. By hitting that target, Libya would replace about one third of the supplies being cut by other OPEC nations.