EghtesadOnline: Geopolitical tensions are back on the radar, helping spur haven demand for gold. The Pentagon demanded that China immediately return a U.S. Navy underwater drone captured in the South China Sea, sparking new friction in a region where China has sought increasing control. The S&P 500 Index of equities slipped.
Gold futures for February delivery gained as much as 1.2 percent to $1,143.20 an ounce, before settling at $1,137.40 at 1:41 p.m. on the Comex in New York. Prices still posted a sixth straight weekly loss, falling 2.1 percent, in the worst streak in more than a year, Bloomberg reported.
"Traders are always mindful of geopolitical events," Bob Haberkorn, a senior market strategist at RJO Futures in Chicago, said in a telephone interview. "Geopolitical risks are bringing life back into gold."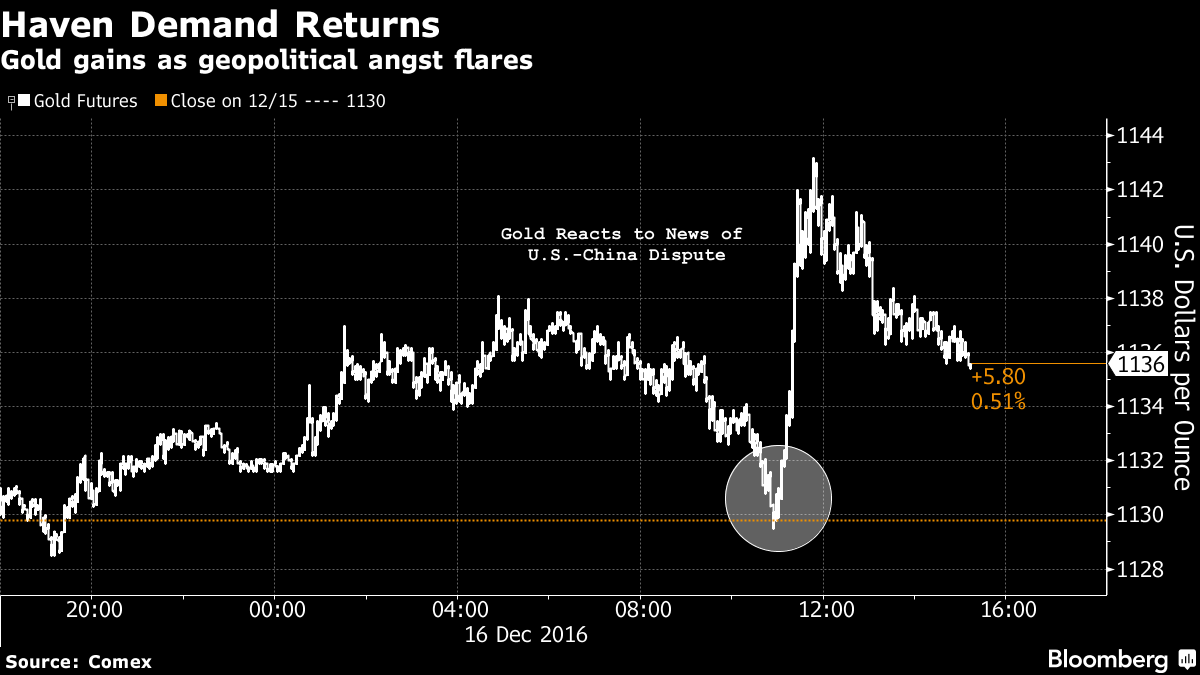 Federal Reserve Bank of Richmond President Jeffrey Lacker said policy makers may need more than three interest rate increases in 2017, hurting demand for non-interest bearing assets like gold. Prices slumped 2.9 percent on Thursday, a day after the Fed raised borrowing costs for the first time this year, and new projections showed officials expect three quarter-point rate increases next year.
"The story will continue to always revert back to the Fed," Haberkorn said.
Silver futures also rallied on the Comex. Platinum climbed 4.5 percent, the steepest gain since March for a most-active contract on the New York Mercantile Exchange. Palladium fell.