EghtesadOnline: Saudi Arabia signaled it's ready to cut oil production more than expected, a surprise announcement made minutes after Russia and several non-other OPEC countries pledged to curb output next year.
Taken together, the Organization of Petroleum Exporting Countries's first deal with its rivals since 2001 and the Saudi comments represent a forceful effort by producers to wrest back control of the global oil market, depressed by persistent oversupply and record inventories, Bloomberg reported.
"This is shock and awe by Saudi Arabia," said Amrita Sen, chief oil analyst at Energy Aspects Ltd. in London. "It shows the commitment of Riyadh to rebalance the market and should end concerns about OPEC delivering the deal."
Oil prices have surged more than 15 percent since OPEC announced Nov. 30 it will cut production for the first time in eight years, rising this week briefly above $55. The price rise has propelled the shares of energy groups from Exxon Mobil Corp. to shale firms such as Continental Resources Inc.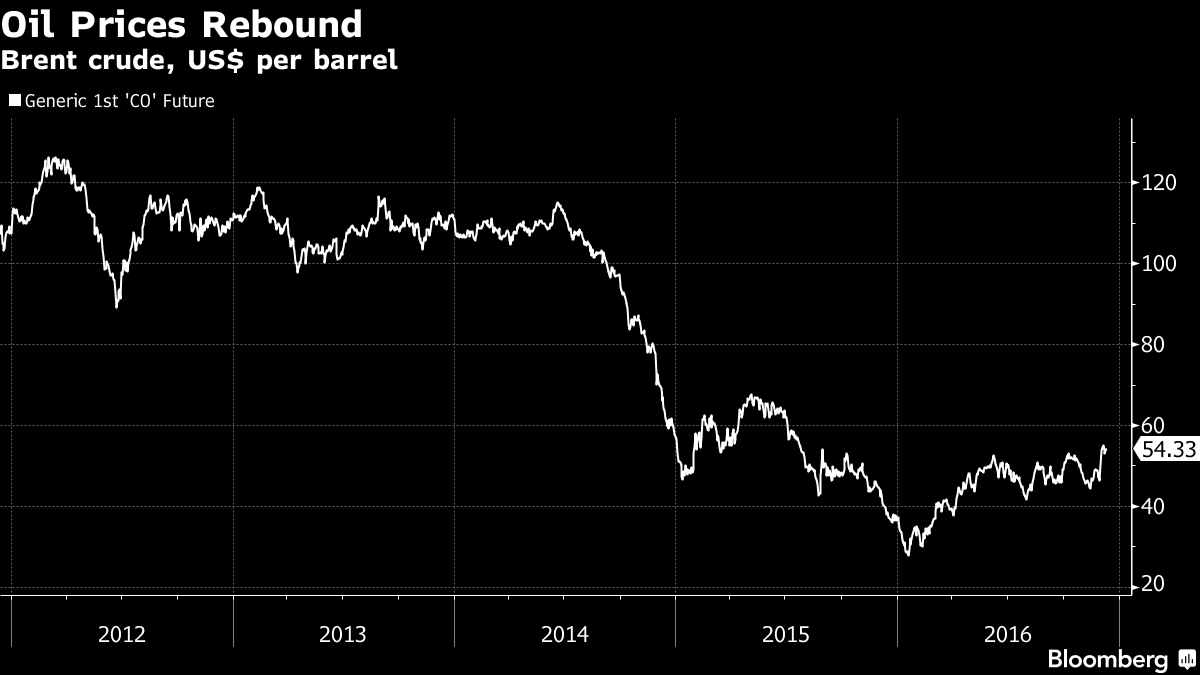 Riyadh agreed with OPEC on Nov. 30 to cut its production to 10.06 million barrels a day, down from a record high of nearly 10.7 million barrels in July.
"I can tell you with absolute certainty that effective Jan. 1 we're going to cut and cut substantially to be below the level that we have committed to on Nov. 30," Saudi oil minister Khalid al-Falih said after today's meeting.
The Saudi minister said he was ready to cut below the psychologically significant level of 10 millions barrels a day -- a level it has sustained since March 2015 -- depending on market conditions.
Al-Falih made his announcement after non-OPEC countries agreed to reduce production by 558,000 barrels a day, suggesting he had been waiting for the deal before committing to further cuts. The non-OPEC reduction is equal to the anticipated demand growth next year in China and India, according to data from the International Energy Agency.
The OPEC and non-OPEC pact encompasses countries that pump 60 percent of the world's oil, but excludes major producers such as the U.S., China, Canada, Norway and Brazil.
"The deal speaks volumes about the Saudi commitment to rebalance the market," said Yasser Elguindi, a veteran OPEC watcher with consultant Medley Global Advisors. "Noone is talking any more about $30 a barrel oil."
Saudi Arabia has long insisted that any reductions from the group should be accompanied by action from other suppliers. OPEC two weeks ago agreed to reduce its own production by 1.2 million barrels a day. Al Falih and his Russian counterpart Alexander Novak revealed they have been working for nearly a year on the agreement, meeting multiple times in secret.
"This is truly a historic event," said Novak. "It's the first time so many oil countries from different parts of the world gathered in one room to accomplish what we have done," he added, speaking alongside Al-Falih.
Russia pledged to cut output by 300,000 barrels a day next year, down from a 30-year high last month of 11.2 million barrels a day. Mexico agreed to cut 100,000 barrels, Azerbaijan by 35,000 barrels and Oman by 40,000 barrels.
Mexico's contributions would be made through "managed natural decline," delegates said, meaning it won't cut output deliberately and rather let production fall as its aging fields yield less. Other countries such as Azerbaijan will probably follow the same route. The use of natural decline as part of the non-OPEC deal is likely to dampen its impact.
Still, in a surprise move, Kazakhstan pledged a 20,000 barrels a day cut after coming under strong diplomatic pressure. The Kazakh cut is particularly important because the Asian country's output is rising after a giant oilfield started pumping in October.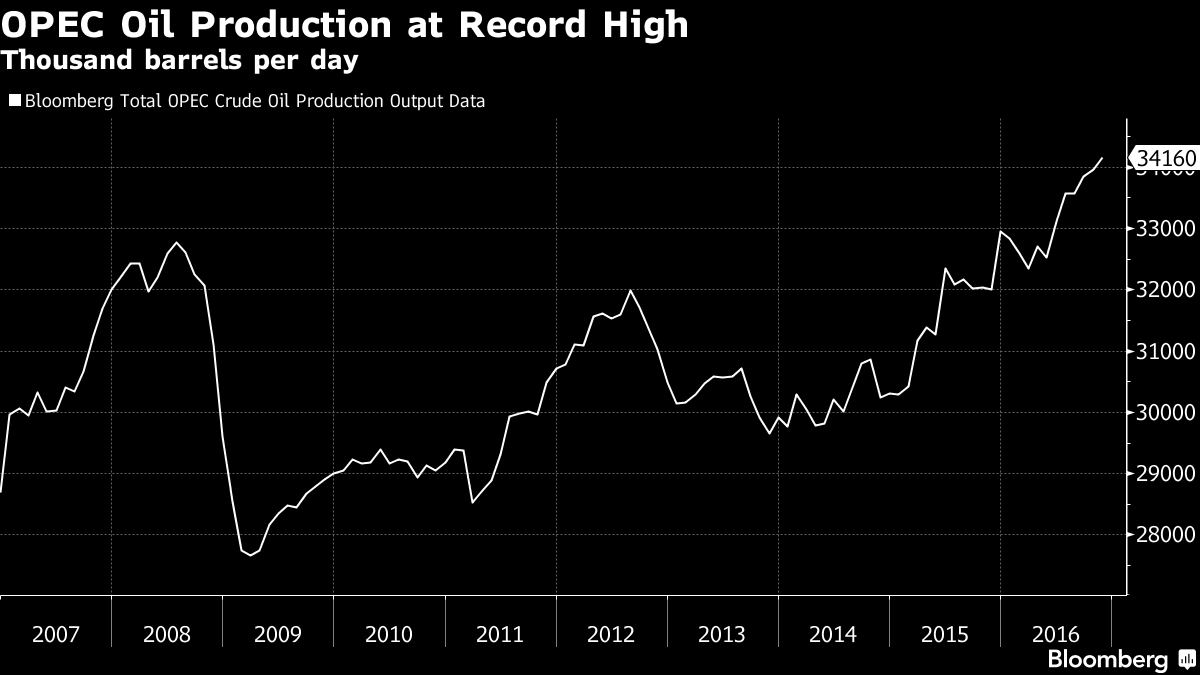 The chain of announcements signal that Saudi Arabia is trying to push oil prices above $60 a barrel -- and perhaps closer to $70 a barrel -- as it attempts to fill a fiscal hole and prepares a partial flotation of its crown jewel, state-owned oil company Saudi Aramco, in 2018. The move towards higher prices may backfire, however, as it risk the resurgence of U.S. shale drilling from Texas to North Dakota.
"Emotionally, the market will likely rally," said Adam Ritchie, founder of AR Oil Consulting. "But beyond rebalancing supply and demand, we have excess inventory that is astronomic that will continue to keep a lid on prices."
The focus of the market will turn now to compliance as historically OPEC and non-OPEC countries have cut far less than promised. In late 2001 for example Moscow promised to reduce output, but actually it increased it the following year.
"The oil-price crash impelled terrified producers into collective supply restraint agreements," said Bob McNally, founder of consultant Rapidan Group in Washington and a former White House oil official. "Occasionally these loose, ad-hoc producer agreements enjoyed temporary success, but all eventually failed due to cheating."