EghtesadOnline: After a deep selloff in U.S. stocks on Friday, investors are now taking a step back to assess President Donald Trump's order for a review of more tariffs that prompted an aggressive response from China.
According to Bloomberg, futures on the S&P 500 Index advanced as much as 0.8 percent Monday after all major U.S. equity indexes on the cash market ended last week in the red as data showed March payrolls were cooler than economists forecast. Contracts on the Nasdaq 100 rose 0.9 percent, while those on the Dow Jones Industrial Average gained 0.7 percent.
"After having the weekend to digest the fallout in equity markets, I think there could have been a possible overshoot on the S&P: it's probably magnified by the U.S. jobs report that came in weaker than expected," Stephen Innes, head of trading for Asia Pacific at Oanda Corp., said by phone. The jobs report "wasn't as bad as what it alluded to, given the weather factors on the Northeast," he added.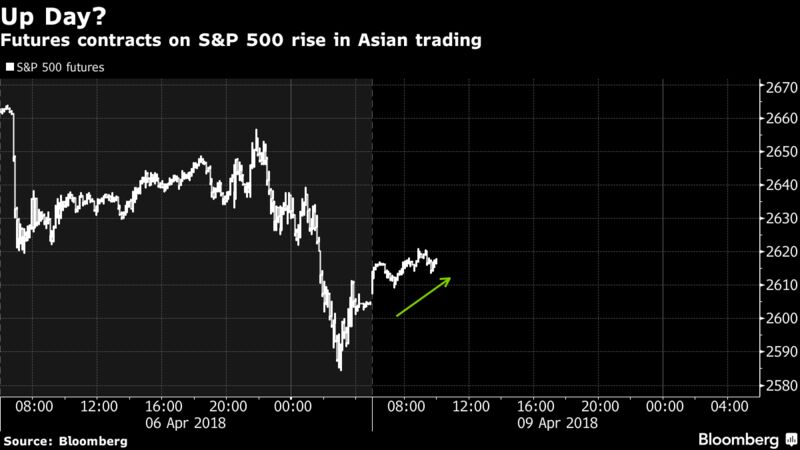 Larry Kudlow, the president's top economic adviser said Friday the U.S. and China are holding "back-channel discussions" to resolve an escalating trade dispute that has unsettled global financial markets. "President Xi and I will always be friends, no matter what happens with our dispute on trade," Trump said in a tweet on Sunday.
"The market focus will remain on the continuing 'trade war of words' that has been dominating moves for the last few weeks and traders will be closely monitoring the news wires for the next chapter," said Nick Twidale, chief operating officer of Rakuten Securities Australia.