EghtesadOnline: CME Group Inc., the world's biggest exchange operator, plans to introduce bitcoin futures, which could help professional traders and investors finally get serious about the cryptocurrency.
Bitcoin surged to a record high after the announcement, according to Bloomberg.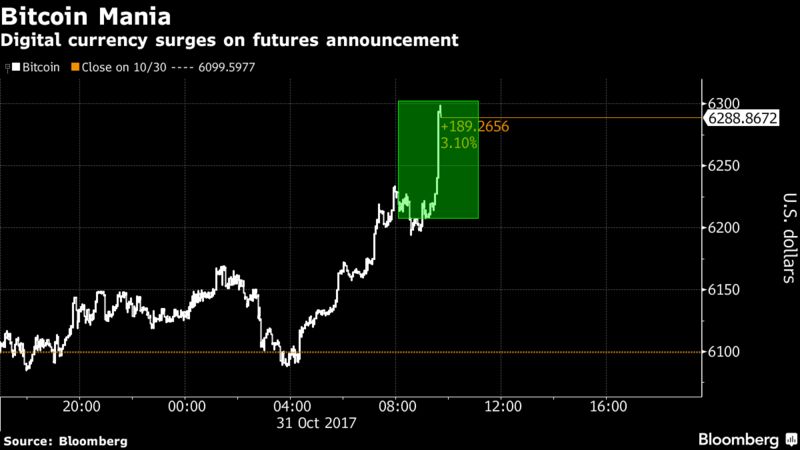 The Chicago-based firm -- a giant in trading with products including futures on the S&P 500, oil and gold -- wants to introduce the contracts by the end of the year, pending regulatory approval, according to a statement Tuesday.
Big investors have been wary of getting into digital currencies like bitcoin in part because it's been difficult to find the liquidity they need to do big trades that move the needle on their performance. A robust derivatives market could help alleviate that problem by giving market makers an instrument to hedge their positions. It could also pave the way for exchange-traded funds.
The timing of the decision is a surprise. Just a month ago, CME President Bryan Durkin said on Bloomberg Television that "I really don't see us going forward with a futures contract in the very near future." Last week, Chief Executive Officer Terry Duffy saidCME "could be quite successful in the crypto world if we go down that path."
CME is following another Chicago-based exchange operator, Cboe Global Markets Inc., in announcing plans for bitcoin futures. Cboe wants to get its product trading by the end of the first quarter.