EghtesadOnline: R.I.P. bears. Financial markets posted fresh records this week, as the upswing in global manufacturing added fresh legs to the relentless rally in equity and credit markets around the world.
The most eye-catching: The U.S. stock market's volatility gauge set an all-time low Thursday while the S&P 500 Index jumped to a fresh high, its sixth consecutive record close -- a feat last repeated back in 1997, according to Bloomberg.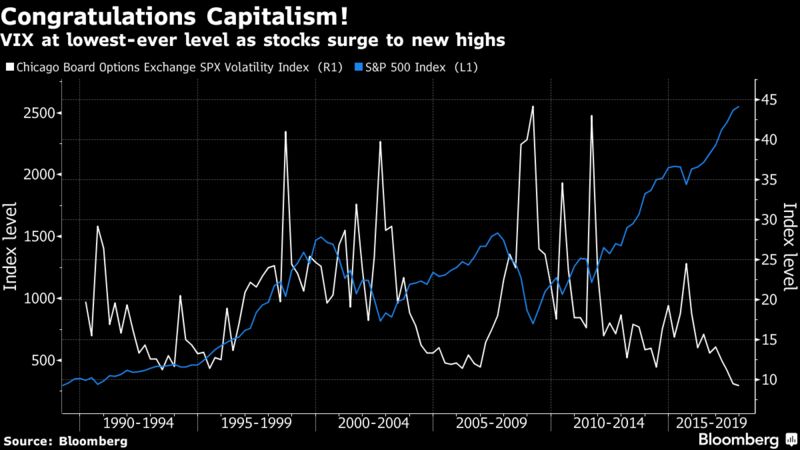 With the S&P enjoying its second-longest rally in history, a slew of U.S. equity benchmarks also posted all-time highs on Thursday.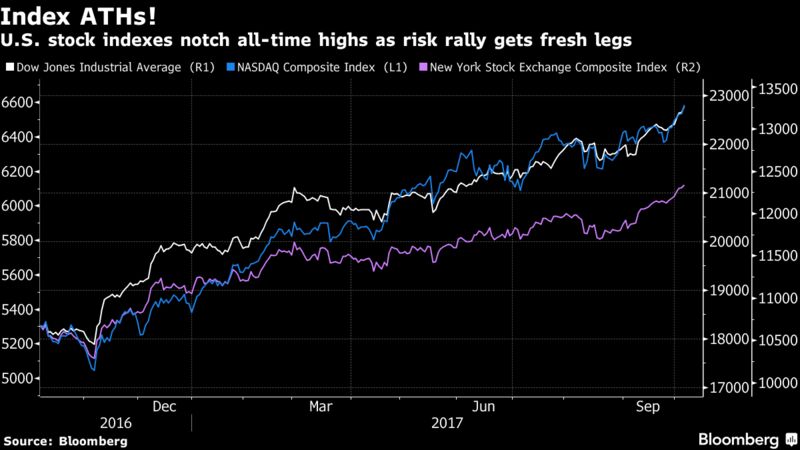 Small caps and commodity-focused stocks have surged in recent weeks, as reflation hopes recover -- reminiscent of the rally in the aftermath of the U.S. election.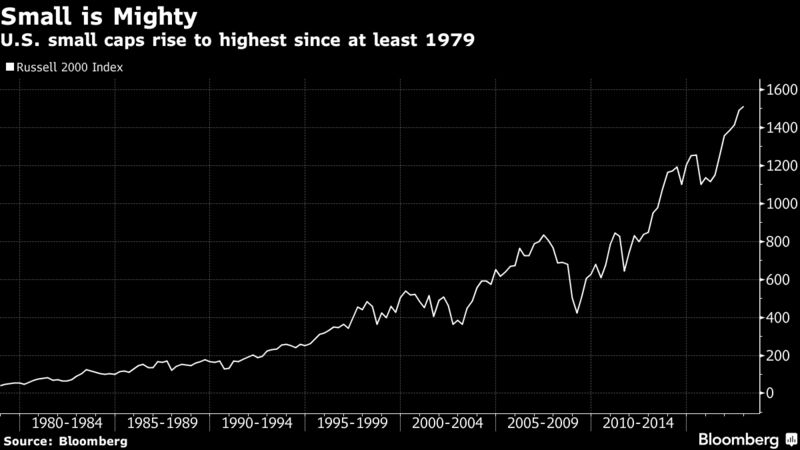 Banks are back too, on bets the economic upswing and rise in interest rates will juice earnings.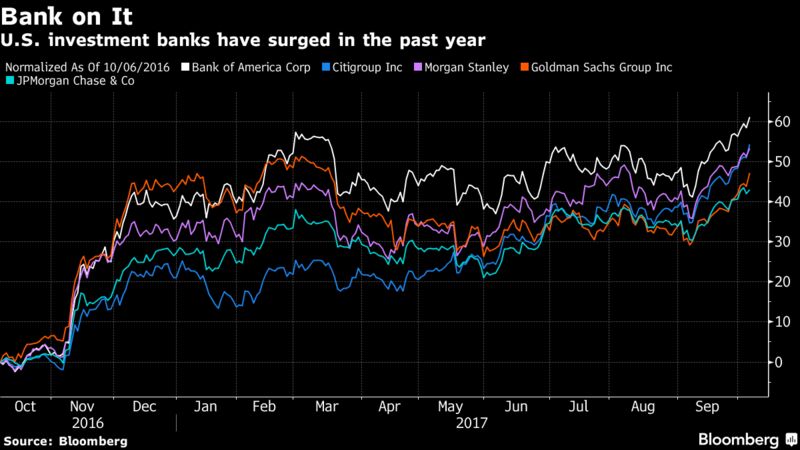 From Germany to South Africa, stocks around the world are in the throes of a spirited bull run, with global growth firmer and more synchronized in years.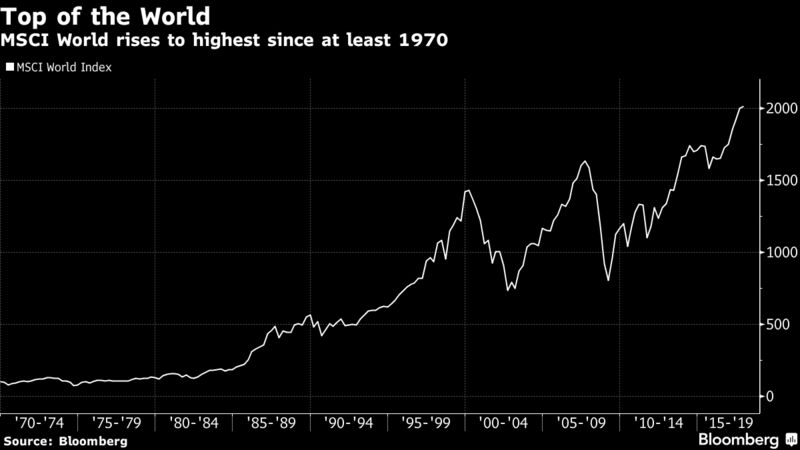 In fact globally, the equity market has never been more valuable.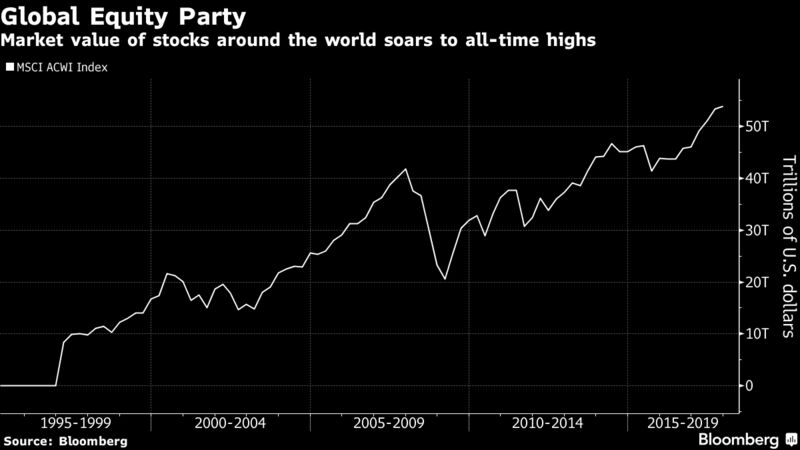 Credit markets have joined their equity counterparts, and are also partying like it's 2007. Default swaps on a basket of North American companies posted new post-crisis lows this week.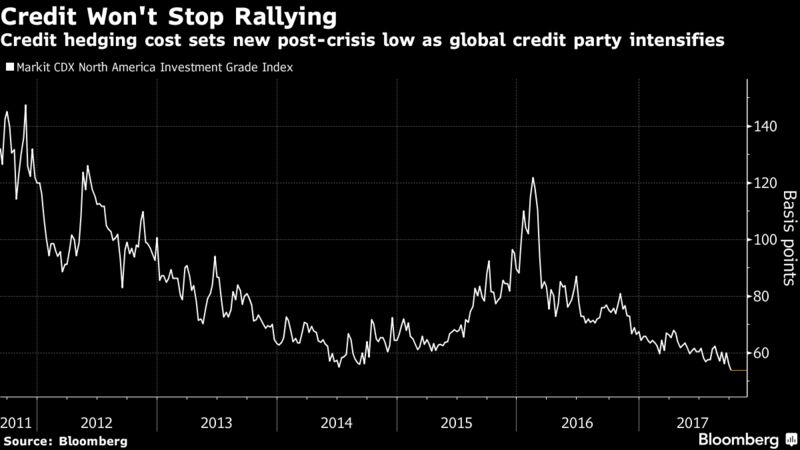 And whether it's investment-grade corporate bond yields or high-yield debt spreads, premiums have tumbled as investors bet the bullish business cycle will offset the hawkish monetary-policy outlook.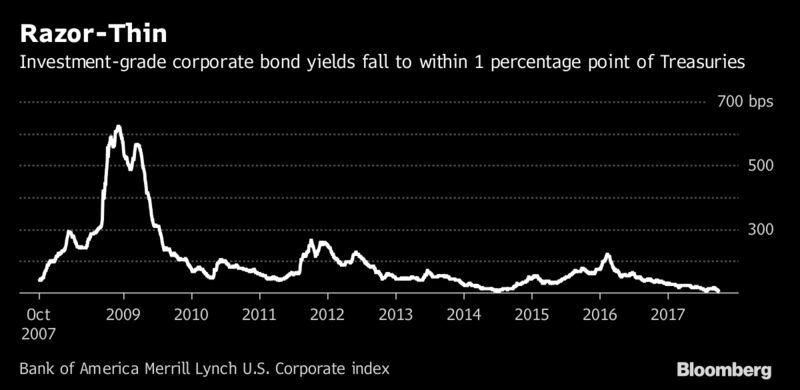 Developing-economy bonds are also in on the action, with spreads back to pre-crisis levels.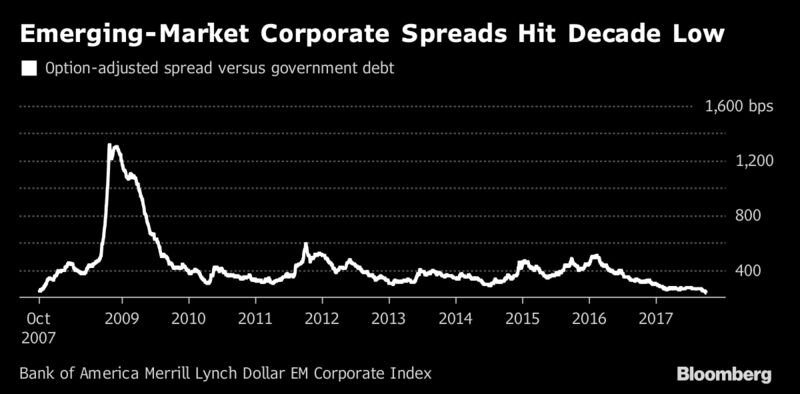 All-in-all, risk assets are boasting stellar returns so far this year...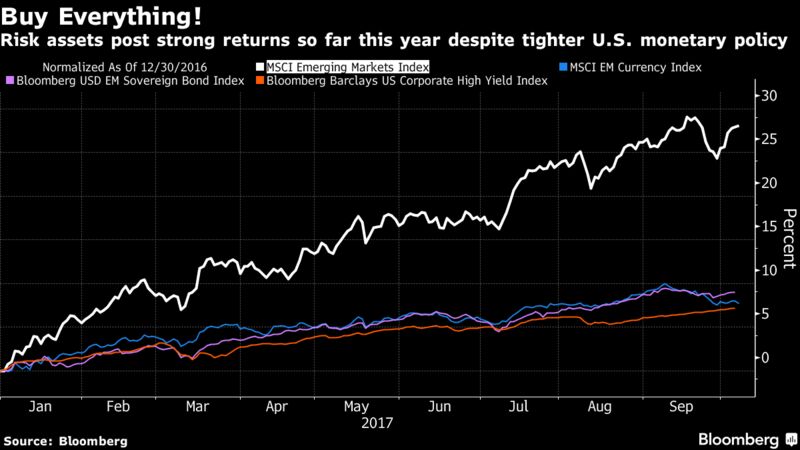 ...while one corner of the Treasury market closes its own post-crisis chapter.