EghtesadOnline: The yen's underperformance relative to gold may indicate the currency is losing its haven appeal, with North Korea firing a missile over Japan and testing nuclear weapons just across the sea.
While stronger versus the dollar this year, the yen has dropped 1.7 percent against a basket of other currencies since Feb. 13, when Kim Jong Un's half-brother was murdered in Kuala Lumpur a day after North Korea launched a ballistic missile into the Sea of Japan. The divergence is even more pronounced when compared with the 8.9 percent advance in gold, according to Bloomberg.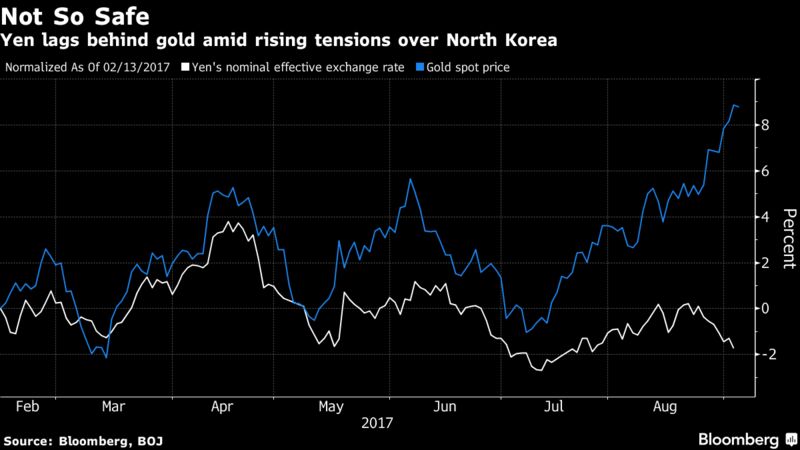 A military conflict between North Korea and the U.S. could initially support the yen as Japanese investors repatriate their investments, as was the case after the earthquake in March 2011. But if war breaks out on Japan's doorstep, it's hard to imagine the yen providing a safe bet.
Japanese bond risk has risen the most in the past six months among developed economies.