EghtesadOnline: U.S. stocks rose and Treasuries declined as reports showing a gain in consumer sentiment and an increase in manufacturing offset a mediocre August employment report.
"The report was marginally disappointing for those looking for higher inflation, but not too far from our expectations," Andrew Hollenhorst, chief U.S. economist at Citigroup Global Markets, wrote in a report. "Markets, and the Fed, will remain in "wait and see" mode -– primarily focused on prospects for inflation and potentially stimulative government policy."
Nonfarm payrolls rose by 156,000, below the median estimate of 180,000 in a Bloomberg survey of economists, and revisions for the prior two months subtracted 41,000 jobs, according to Labor Department data on Friday. The unemployment rate rose to 4.4 percent from 4.3 percent.
U.S. factories ramped up in August to the fastest pace of expansion in six years, driven by employment gains, figures from the Institute for Supply Management showed. And consumer sentiment climbed to a three-month high amid an improving outlook for household finances and the economy, according to a University of Michigan report.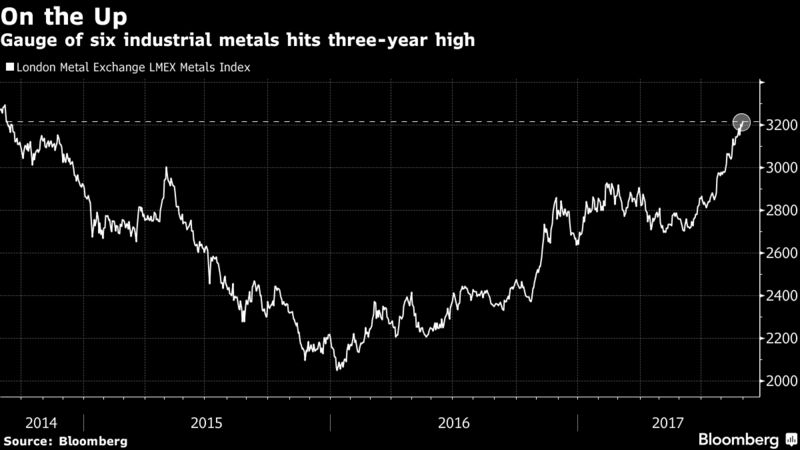 Among other key events this week:
Most markets in the Middle east were closed today.
U.S. markets are closed Monday.
And here are the main moves in markets:
Stocks
The S&P 500 Index rose 0.2 percent to 2,476.55 as of 4:02 p.m. in New York.
The Nasdaq 100 Index edged 0.1 percent higher, while the Dow Jones Industrial Average climbed 0.2 percent higher.
The U.K.'s FTSE 100 Index rose 0.1 percent
Germany's DAX Index gained 0.7 percent
Currencies
The Bloomberg Dollar Spot Index was little changed after trading near its lowest level in more than two years.
The euro fell 0.4 percent to $1.1863 after Bloomberg News reported that the European Central Bank may not be ready to finalize its decision on next year's bond-purchase plan until before the current program expires.
Bonds
The yield on 10-year Treasuries rose four basis points to 2.16 percent, while the two-year note yield rose two basis point to 1.34 percent.
Germany's 10-year yield rose two basis points to 0.38 percent.
Commodities
West Texas Intermediate crude rose 0.1 percent to $47.34 a barrel.
Gold rose 0.3 percent to $1,325.95 an ounce.
Gasoline for October delivery fell 2 percent to $1.743 a gallon.