EghtesadOnline: America's manufacturers are showing signs of fabricating some genuine momentum. Toss in improvement among U.S. builders and miners and the U.S. is undergoing the blue-collar revival that President Donald Trump has been pushing. Gary Cohn, the top economic adviser at the White House, told CNBC that the country is seeing jobs being created in the sectors that need them.
Manufacturing expanded in August at the fastest pace in more than six years, the Institute for Supply Management said Friday. The increase from the previous month was driven mainly by the group's gauge of factory employment, which reached the highest level since June 2011, according to Bloomberg.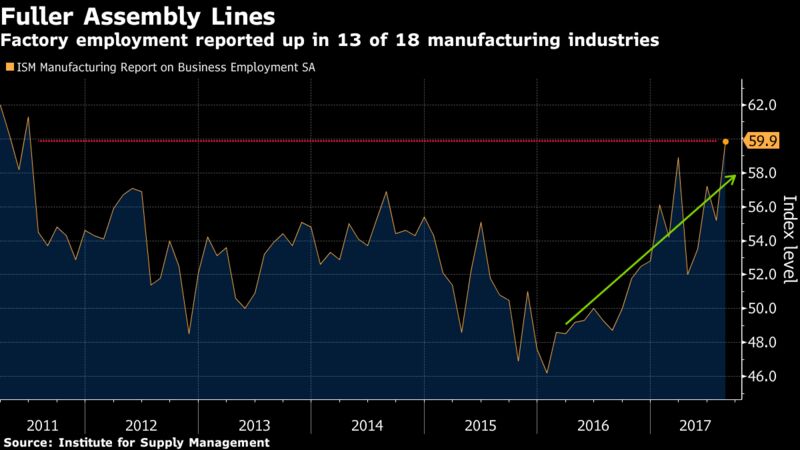 The ISM data were consistent with numbers from the Labor Department's jobs report; a similar manufacturing gauge in Europe is also showing one of the fastest expansions since 2011. The U.S. government said the 36,000 advance in factory payrolls last month matched the biggest increase since 2012.
What's more, the breadth of job gains at factories -- from appliance makers to auto makers to fabricated-metal producers -- is the strongest in almost two decades, according to the Labor Department. The manufacturing employment diffusion index surged to 73.1, the highest since November 1997.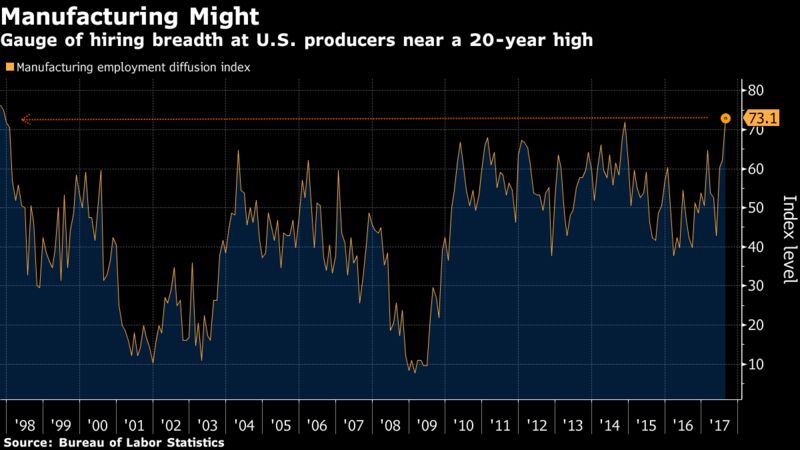 Other goods producers are ramping up hiring. Construction employment rose by 28,000 in August, the biggest advance in six months, according to the government. The increase was paced by an 11,500 jump in residential specialty-trade contracting payrolls. That sector has recouped more than half of the 1 million jobs lost as a result of the housing-related economic recession.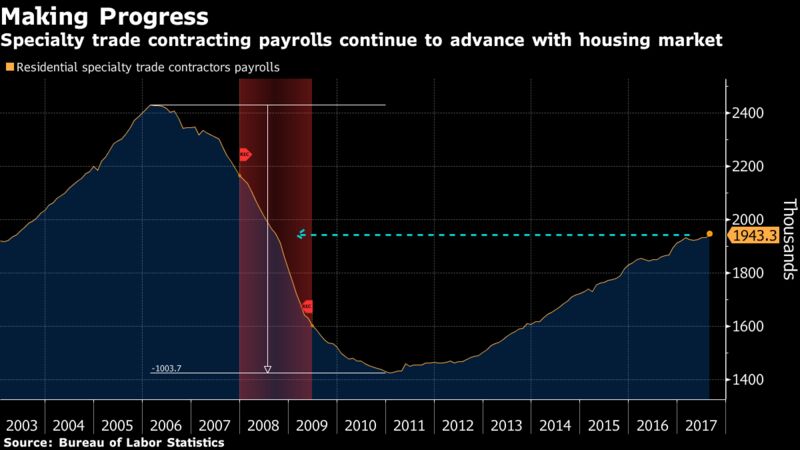 Mining -- including oil, gas, metals and coal -- posted a 6,500 increase in payrolls last month, the most since April, Labor Department figures showed. While the category represents a small share of total employment in the U.S., those industries and their 670,400 workers are breathing a bit easier. Payrolls have increased in each of the last 10 months, and the nearly 62,000 jobs added from November through August are the most for a similar length of time since 2012.