EghtesadOnline: BMW AG and Daimler AG's Mercedes-Benz may have been the leading brands battling for the U.S. luxury auto sales crown early this year, but don't count out one-time leader Lexus.
Toyota Motor Corp.'s premium brand was the top U.S. luxury line for a second straight month, thanks to a 9.4 percent jump in August sport utility vehicle deliveries. All four Lexus SUV models saw increases, helping counteract a continued slowdown for sedans. Bob Carter, Toyota's U.S. sales chief, said the company now has sufficient supply to feed American drivers' growing appetite for higher-riding utility models, Bloomberg reported.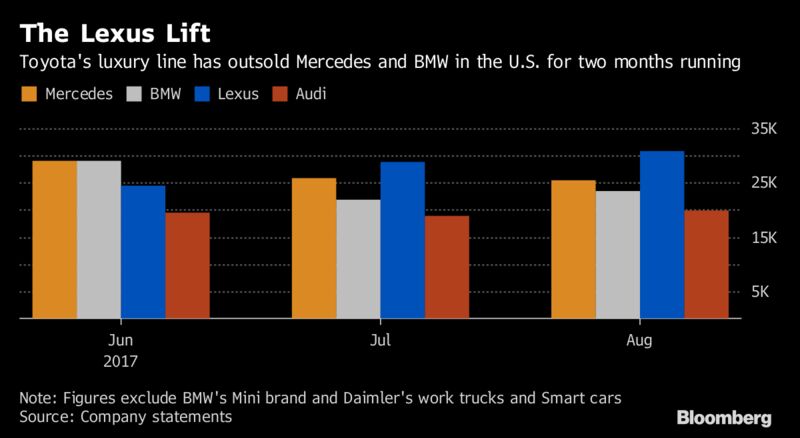 Mercedes-Benz reported an 11 percent drop in August sales, while BMW fell 7.7 percent. Lexus is now just a little more than 1,100 units behind BMW in year-to-date deliveries, with Mercedes boasting a nearly 20,000-vehicle lead.
Lexus held the U.S. luxury-sales title for 11 years before ceding the spot to BMW in 2011.