EghtesadOnline: Even as some analysts decry that gold is looking expensive, the rally may be just getting going.
In the midst of a tumultuous month in U.S. politics and global security, traders have pushed gold futures to near a nine-month high. But if the history of gold's relationship with oil is any guide, that surge may last longer than the flare-up in geopolitical tension, according to Bloomberg.
The precious metal has rallied 11 percent in 2017 to trade at $1,294.40, compared to a 10 percent slump in crude. That divergence in price may still be going, meaning gold should continue to outperform oil before the 34-month cycle ends, according to a study of past trading patterns for the two assets.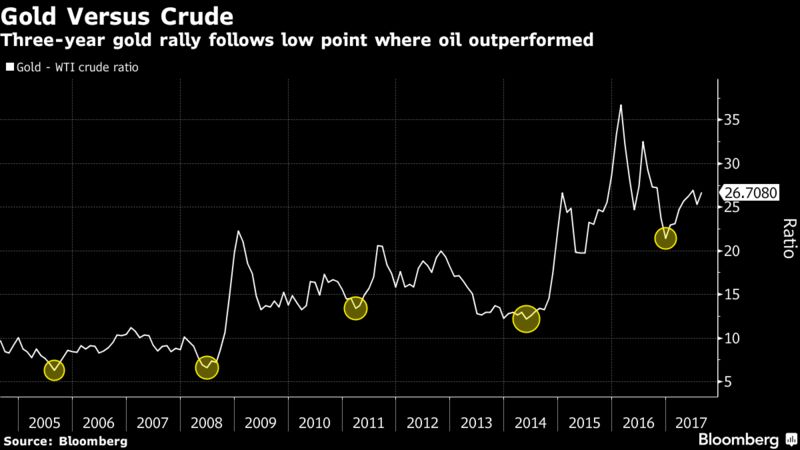 "Gold has rallied during the recent market setback and is now testing its key resistance level of $1,300," Matt Maley, an equity strategist at Miller Tabak & Co., wrote in a note to clients. "That is the level that stopped rallies in both April and June, so if it can finally break above the level in any significant way, it's going to be very positive for the yellow metal."
Whether driven by technical factors or the threat of derailed U.S. economic growth, money managers are flocking to gold. Net-bullish bets on the metal are the highest since October, according to Commodity Futures Trading Commission data.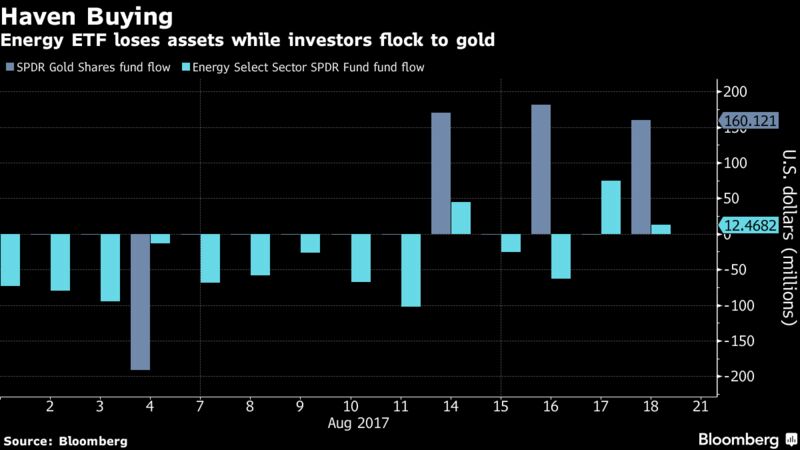 Meanwhile, investors added $321 million to the SPDR Gold Shares exchange-traded fund so far this month, while pulling $540 million from the SPDR Energy Select Sector fund, according to data compiled by Bloomberg.