EghtesadOnline: Traders have been selling U.S. stocks so heavily lately they might be giving themselves a good reason to buy.
The S&P 500 Index is in the midst of its ninth-longest run of not entering oversold territory, which Bespoke Investment Group defines as a close more than one standard deviation below its 50-day moving average. This 196-session streak, which started just before the U.S. election, would end if the benchmark gauge ends the week below 2,429, Bloomberg reported.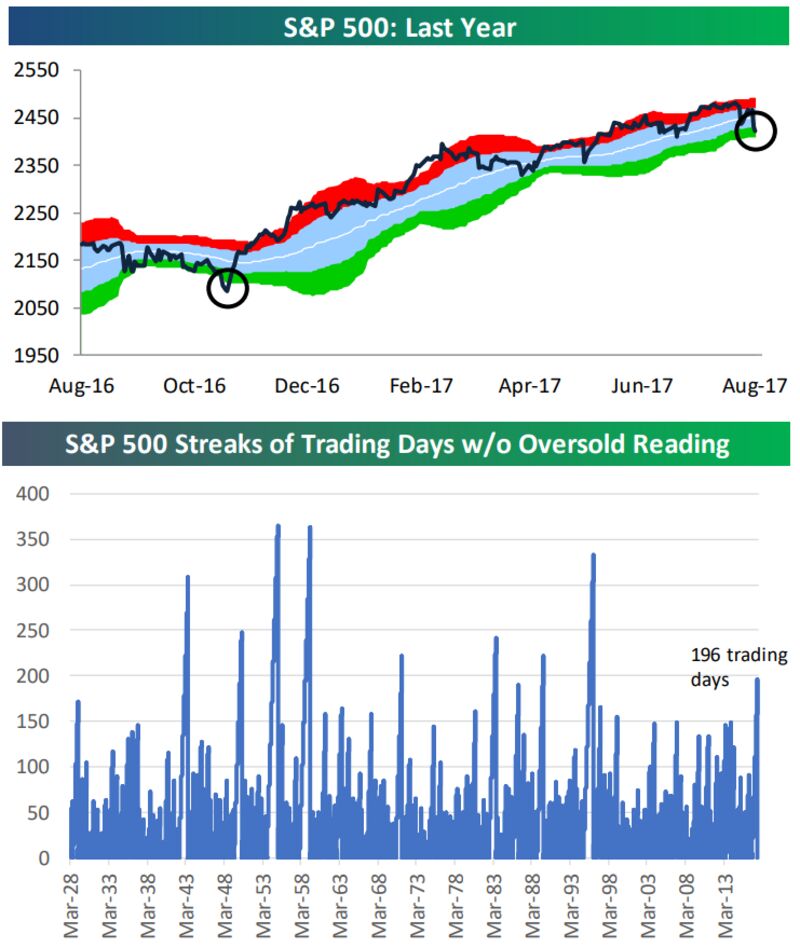 Bespoke Investment Group
Historically, the end of periods in which the index has gone at least 150 sessions without entering oversold territory has marked a good short-term entry point for stocks, according to Bespoke.
"While forward returns have been scattered on the day after these streaks have ended, the S&P has been up over the next three months following all 16 occurrences (100 percent of the time) for an average gain of 4.8 percent," the analysts write. "We continue to treat the current pullback as more of a seasonal thing than anything else, given the market's historical tendency to do poorly in August and September."