EghtesadOnline: Has technology killed inflation? And does that mean interest rates will just stay really low for a really long time?
One of the biggest funds in the Nordic region, PFA Pension A/S (with about $95 billion in assets under management), is positioning itself for a world in which the answer to those questions may well be: Yes.
Allan Polack, the chief executive officer of PFA, says he sees little indication that the world's most powerful central banks will shift course in the foreseeable future. And as a consequence, asset prices are likely to continue rising, he says.
"We think they will keep rates extraordinarily low for a very long time," he said in an interview from PFA's head office in Copenhagen. "They will stop, or at least gradually stop, quantitative easing. They will not accumulate more assets, but they will keep rates low."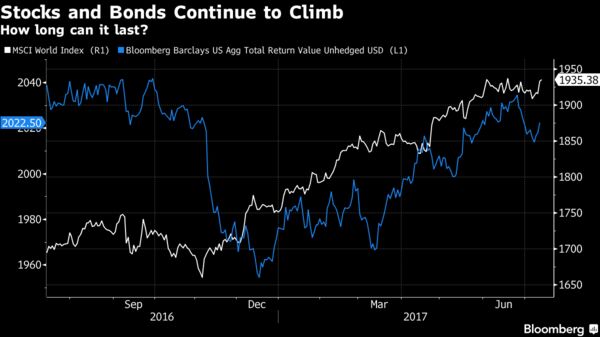 "Despite the fact that so many markets are at an all-time high," Polack says PFA thinks "stability has gone up. So despite the all-time high, we think there is actually more in it."
According to Bloomberg, Polack says the combination of (technology driven) low inflation and low interest rates has created an environment in which asset prices can continue gaining. (He also says Europe's newly found financial stability supports a more sanguine investment stance.) That means the sharp market correction, which some investors fear is inevitable, is less likely to come, he says.
"From an investment point of view, it's a pretty nice environment we've had for many years now, basically since 2008," Polack said. "We think it can go on for a while."
PFA made 6 percent on listed stocks in its investment portfolio in the first quarter. Alternative investments returned 0.2 percent, properties 2.4 percent and bonds 0.7 percent.
There's a "limited risk for inflation to increase dramatically. We are moving from industrial production into services being more automated, and as the labor market has basically transformed into services in most Western countries, you will see an impact from that, and that will keep inflation at acceptably low levels, seen from an investment point of view."
In other words, thanks to technology, the link between ultra-low rates and inflation appears to have been interrupted.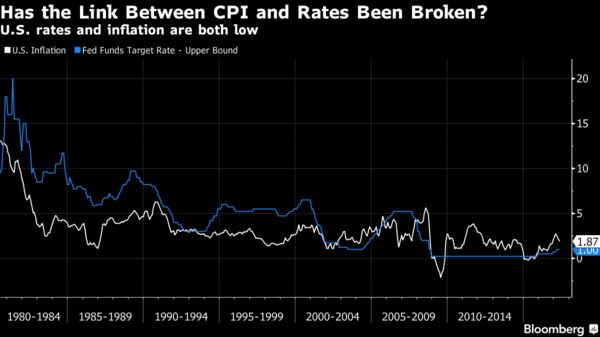 "This is why we are less worried, despite the fact that you should actually expect inflation after so many years of extremely low rates," Polack said. PFA is prepared for long-term European bond rates to rise, but not much.
"You will see rates -- maybe long, 10-year euro rates, or German rates -- maybe going up another 50 to 80 basis points, and that's okay," Polack said. "That's not what I call dramatic, if it's within a year or two."