EghtesadOnline: America's European allies have been vocal in their response to President Donald Trump's apparent abandonment of U.S. leadership in alliances, trade and most recently climate change. Yet the challenge of "America First'' may go deeper in Asia.
For defense ministers gathered this week for the annual Shangri-La security conference in Singapore, Trump's decision to pull out of the 2015 Paris climate change agreement -- and before that, the Trans-Pacific Partnership trade deal -- have raised a near-existential question: Is the U.S. still a reliable security guarantor as they cope with the rise of China?
"Some have been concerned the withdrawal from the TPP and now from the Paris climate change agreement herald a U.S. withdrawal from global leadership," Australian Prime Minister Malcolm Turnbull, the leader of one America's most reliable allies, told the forum Friday. "While these decisions are disappointing, we should take care not to rush to interpret an intent to engage on different terms as one not to engage at all."
According to Bloomberg, the sharpening contours of what Trump's transactional approach to foreign policy will mean is of special concern when it comes to North Korea, according to John Chipman, director general of the International Institute for Strategic Studies, which organizes the Shangri-La conference.
Trump has taken a tough line toward the regime in Pyongyang, putting all options on the table to ensure it doesn't develop a ballistic missile capable of delivering a nuclear warhead to the continental U.S. The worry for U.S. allies in Asia is that Trump might sacrifice their interests elsewhere in the region -- especially in resisting Chinese efforts to assert sovereignty over the South China Sea -- as he tries to secure Beijing's support in containing Pyongyang, Chipman said.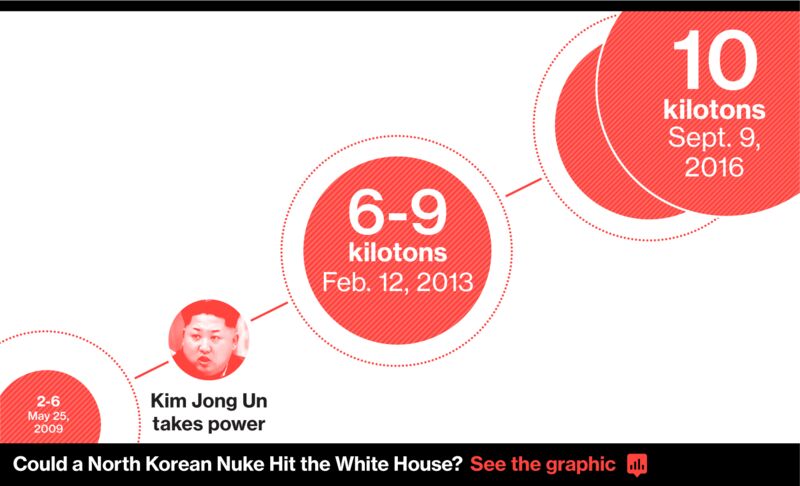 "This might lead to the U.S. viewing the whole region through the prism of the DPRK," he said, using an abbreviation for North Korea. "There's a concern now about the quality, intensity and form of U.S. engagement in the Asia Pacific.''
So far, the message sent by Trump's top security officials has been positive: No region received as many visits in the first 100 days of Trump's presidency. With arms budgets and arsenals growing quickly across the region, U.S. allies have been spared the accusations of free-riding Trump has leveled at Europe.
U.S. Defense Secretary James Mattis is expected to drive home the same message of reassurance when he speaks in Singapore on Saturday -- and again at a rare meeting of defense ministers from the U.S. and the 10 members of the Association of Southeast Asian Nations on Sunday.
Mattis told reporters on the plane over he was interested in "reinforcing the international order" while seeking a "peaceful, prosperous and free Asia," according to the Associated Press.
U.S. allies in the Asia-Pacific region haven't made public their concerns over the reliability of U.S. security guarantees, in the way that German Chancellor Angela Merkel recently did, when she said after meeting for three days with Trump that Europe would have to stop relying on others. In a Bloomberg interview this week, Turnbull described his country's relationship with the U.S. as "in the best of health."
Even so, as Trump again showed his willingness to overthrow tradition, treaties and advice on Thursday, worries over the solidity of U.S. commitment to allies across the region are likely to grow. Japan on Friday described Trump's decision to pull out of the Paris climate change accords as "regrettable.''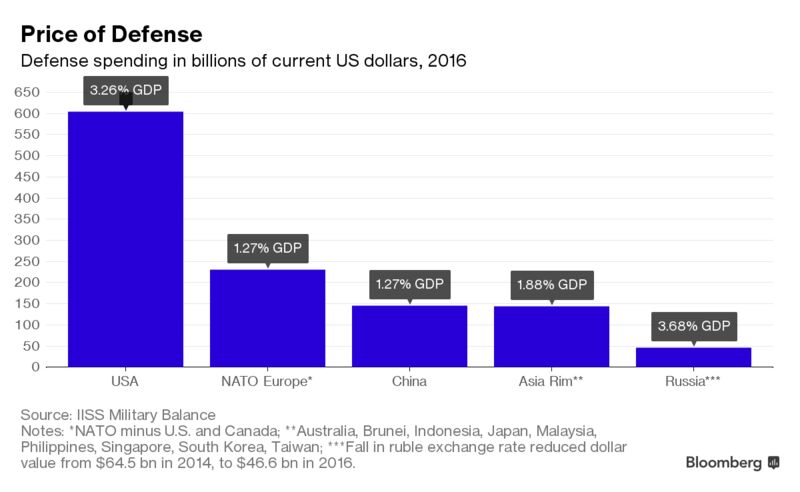 Those concerns began to rise with Trump's decision to kill the TPP, a trade deal with strategic as well as economic goals that the U.S. negotiated with 11 other Pacific Rim countries minus China. Last year, Mattis predecessor, Ash Carter, described the TPP as equivalent to sending another U.S. aircraft carrier to the region.
At the Group of Seven summit last month, Japanese Prime Minister Shinzo Abe tried to refocus the debate with Trump onto supporting the international rule of law, both in trade deals and for shipping rights in the South China Sea, where the U.S. has led freedom-of-navigation operations to challenge Chinese territorial claims. Until late last month, however, there had been no patrols since Trump's inauguration.
Europe faces similar strategic challenges from Trump's brand of U.S. isolationism, as it tries to deal with an increasingly assertive Russia under President Vladimir Putin. Yet, with the exception of former Soviet Republics, the threat in Europe is less fundamental, according to Hugh White, Professor of Strategic Studies at the Australian National University in Canberra.
Challenging the Order
"Putin is challenging how far the European model can extend eastwards, but not at the heart of Europe,'' White said. "What China is doing is challenging the whole order in Asia.''
To be sure, for U.S. allies in Asia with maritime or territorial disputes with China, the hard power decisions Trump makes are likely to matter more than commitments on trade or climate change. The U.S. military sees China as its peer competitor in conventional military force and Trump's commitment to build a 350-ship navy, up from 275 today, appears to be a direct response to China's rapid naval and anti-ship missile-building program.
Many of those ships, however, have yet to be budgeted. And for the Asia-Pacific region in particular, with its low-lying archipelagos and fierce cyclones, climate is itself a security issue.