EghtesadOnline: German companies from carmaker BMW AG to engineering giant Siemens AG count on the appetite of U.S. customers to drive their sales. President Donald Trump says he has had enough.
Trump lit into Germany again Tuesday, complaining on Twitter about the U.S.'s "MASSIVE trade deficit" with Europe's largest economy. Last week, meeting with European Union leaders, Trump said Germany is "very bad" for flooding the U.S. with cars. Germany posted a record trade surplus in 2016, and cars were indeed a big reason.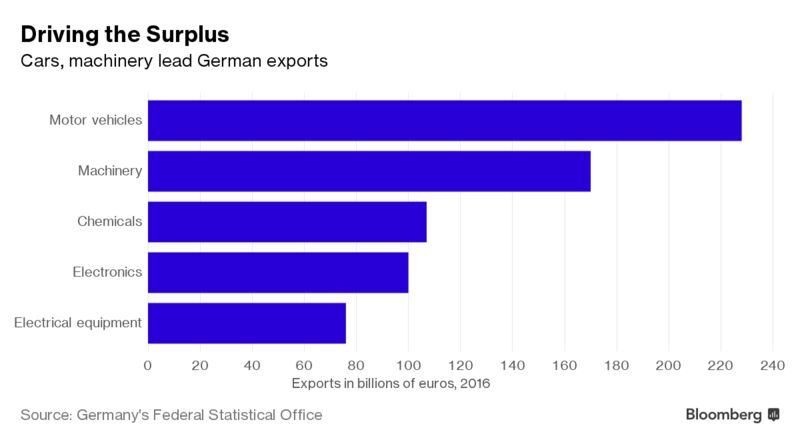 According to Bloomberg, the U.S. took in 107 billion euros of German exports last year, making it the biggest market for German goods. The U.S. also sold 58 billion euros of products to Germany at the same time, resulting in a 49-billion-euro trade deficit for the U.S. But the U.K.'s deficit with Germany was even bigger, according to German government statistics.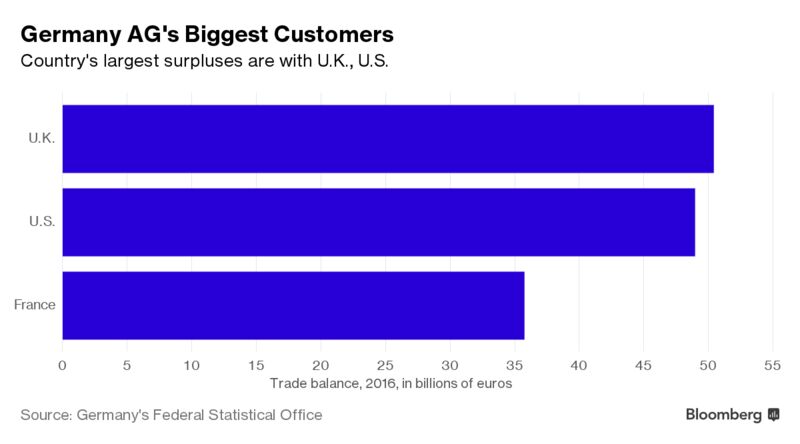 For many German companies, the U.S. represents one of their most lucrative markets. Some, like BMW, manufacture products in the U.S., providing jobs, even if the profits go overseas. BMW's biggest factory globally is in Spartanburg, South Carolina.