EghtesadOnline: Most Asian stocks rose, with a falling yen pushing shares higher in Japan, as investors weighed the impact of the American jobs report and the path for U.S. monetary policy tightening.
Equities in Tokyo and Sydney climbed while South Korean shares dropped, with traders in the Asia Pacific region taking their first chance to react to worse-than-forecast U.S. hiring data. The yen weakened against the dollar for a third straight day, while the South Korean won extended its losing streak to a fifth day. Australian government bonds fell with gold. Oil added to last week's rally, Bloomberg reported.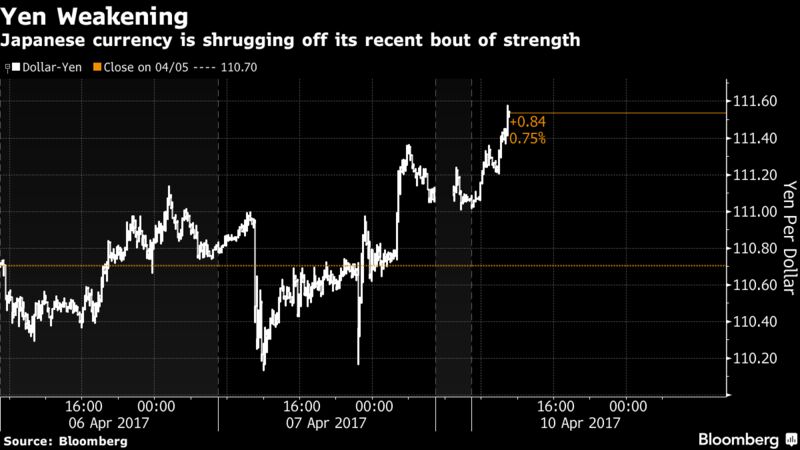 Financial markets are showing resilience in the face of Friday's weaker employment figures for the world's largest economy and a ratcheting up of geopolitical tensions, with demand for haven assets abating. While the jobs report was weaker than some had expected, it's consistent with the U.S. economy growing at two percent this year, Federal Reserve Bank of St. Louis President James Bullard said in Melbourne Monday. Corporate results ramp up this week with earnings due from the likes of JPMorgan Chase & Co., Tesco Plc and Prada SpA.
"We're fielding a lot of questions from clients about what the world looks like when the Fed is reducing liquidity from markets, and you're probably going to have it from the Chinese as well who will be raising short-term loans to banks," in addition to less stimulus from the ECB, Chris Weston, chief market strategist at IG Ltd., told Bloomberg TV from Melbourne. "This is something that we've got to get used to."
Investors are also weighing the impact of a summit which turned out less "difficult" than U.S. President Donald Trump's earlier prediction. Trump emerged from his first meeting with Chinese President Xi Jinping hailing "an outstanding relationship."
What investors will be watching this week:
Argentina, Brazil, Canada, Chile and South Korea are among countries setting interest rates this week.
U.S. banks will start reporting first-quarter earnings, led by Citigroup Inc., JPMorgan and Wells Fargo & Co.
Fed Chair Janet Yellen speaks Monday in Ann Arbor, Michigan. Fed Bank of Minneapolis President Neel Kashkari will participate in a Q&A at a meeting of the Minnesota Business Partnership on Tuesday.
NATO Secretary General Jens Stoltenberg will visit Washington and meet with Trump on Wednesday. European leaders remain anxious about the U.S. level of support after Trump's complaints that some NATO nations weren't paying their share.
Here are the main moves in markets:
Currencies
The yen slid 0.3 percent to 111.45 per dollar as of 12:46 p.m. in Tokyo. South Korea's won dropped 0.7 percent, sinking for a fifth straight day, the longest losing streak this year.
The Aussie fell 0.2 percent after February home-loan data was weaker than expected.
The Bloomberg Dollar Spot Index rose 0.1 percent, after advancing 0.3 percent on Friday.
Stocks
The Topix index rose 0.6 percent, advancing for a second day, and Australia's S&P/ASX 200 Index added 0.6 percent. The Hang Seng index was little changed and South Korea's Kospi index declined 0.8 percent. The Shanghai Composite slipped 0.3 percent.
Futures on the S&P 500 added 0.2 percent. The underlying gauge lost 0.3 percent last week.
Bonds
The yield on 10-year Australian government bonds rose four basis points to 2.59 percent.
The yield on 10-year Treasuries held at 2.39 percent.
Commodities
Gold dropped 0.1 percent to $1,253.35 per ounce.
Oil climbed for a fifth day, rising 0.3 percent to $52.37 a barrel.
Iron ore futures slipped 1 percent after falling into a bear market on Friday.