EghtesadOnline: Industry bodies representing the U.K. food supply chain have called on the government to seek a tariff-free trade agreement with the European Union during coming Brexit negotiations.
In a joint statement Sunday, the British Retail Consortium, the National Farmers Union and the Food and Drink Federation urged Prime Minister Theresa May to also ensure transitional trade agreements with the EU are in place before the U.K. leaves the bloc, Bloomberg reported.
"We cannot operate in isolation," the industry groups said in the statement. "We call on the government to adopt an approach that will ensure stability and continuity for agri-food and drink businesses."
A recent report commissioned by Wm Morrison Supermarkets Plc found that the U.K. imports almost half of the food it eats and that one-third of the food it consumes comes from the EU.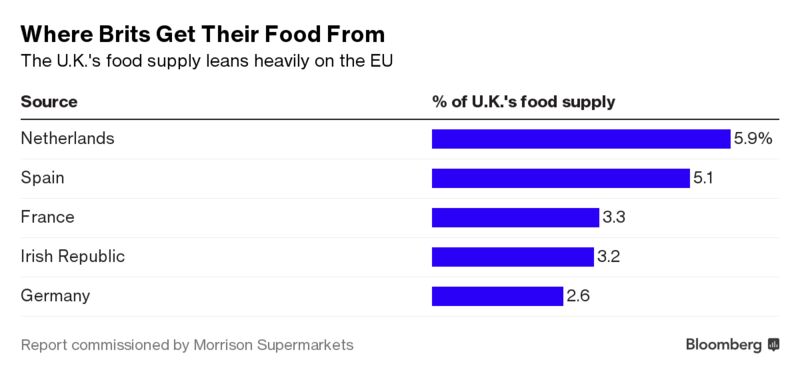 The industry groups are pressing their case ahead of March 29 when the U.K. has indicated it will trigger Article 50 of the Lisbon Treaty, formally starting the process of leaving the EU. The mantra within the British government as it prepares to hammer out the terms of the breakup is that walking away from talks without agreement is better than a bad deal.
The groups called on the government to seek out their advice before signing new trade agreements. The request echoed that of the heads of five of Britain's biggest trade bodies, who in January urged the government to draw on the industry's experience.
The food supply chain employs 3.9 million people in total and generates 108 billion pounds ($135 billion) for the economy annually, the groups said.