EghtesadOnline: Asian stocks rose, with Tokyo shares erasing morning losses and Hong Kong equities resuming a rally. Deals remained in focus after Kraft Heinz Co. withdrew its $143 billion bid for Unilever.
According to Bloomberg, Japan's Topix climbed after the yen weakened after a three-day advance. Chinese shares traded in Hong Kong rose for the third time in four sessions. The S&P 500 Index ended last week at a fresh record. Gold was little changed after climbing for seven out of the past eight weeks, while oil was stable after a two-day advance.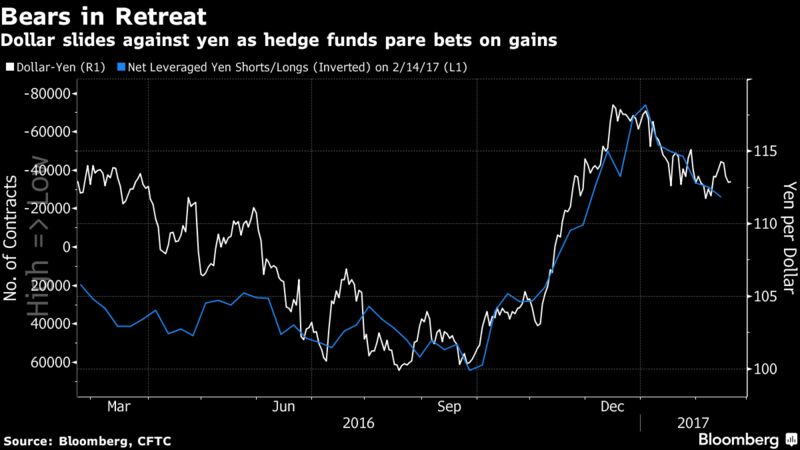 With U.S. bond and stock markets shut on Monday for Presidents' Day, investors are turning to corporate and political developments. Europe was thrown back into focus after a poll showed Angela Merkel's ruling party were behind the Social Democrats for the first time under her leadership.
Trading in Kraft and its erstwhile target remains in focus on the back of Friday's surge in both stocks. People familiar with the talks at the weekend said 3G Capital and Warren Buffett's Berkshire Hathaway Inc. decided Unilever's negative response made a friendly transaction impossible.
Here's what's ahead for markets:
Singapore's finance minister this afternoon will present the country's budget, which is set to deliver a modest fiscal push to an economy that's facing a gloomy trade outlook.
The Fed releases minutes this week from its most recent meeting, possibly giving investors a look into how members see Trump's policies. Data should show the U.S. housing market perking up a bit at the start of the year. The PMI is expected to rise slightly.
PMI surveys for the euro area and its two largest economies this week may show growth momentum is solid, while the Ifo business confidence survey may support that view for Germany.
Investors will be watching International Petroleum Week in London with top OPEC, government and company officials attending.
Among companies reporting earnings this week are Wal-Mart Stores Inc., Barclays Plc and HSBC Holdings Plc.
Here are the main moves in markets:
Stocks
The Topix rose 0.2 percent at 12:55 p.m. in Tokyo, after retreating as much as 0.6 percent earlier in the day. Australia's S&P/ASX 200 Index lost 0.3 percent and South Korea's Kospi and New Zealand's S&P/NZX 50 Index were little changed.
Hong Kong's Hang Seng climbed 0.4 percent, while the Hang Seng China Enterprises Index jumped 0.8 percent.
S&P 500 futures were flat, after the index added 1.5 percent last week to a record. The Stoxx Europe 600 Index had a weekly gain of 0.8 percent, closing at the highest since December 2015.
Currencies
The Bloomberg Dollar Spot Index was little changed. The yen dropped 0.2 percent to 113.11 per dollar after gaining 1.3 percent over the previous three sessions. The South Korean won lost 0.1 percent, dropping for a second day.
Bonds
The yield on 10-year Treasury notes lost three basis points to 2.41 percent on Friday, extending the previous day's drop of four basis points.
Commodities
Gold fell less than 0.1 percent to $1,234.16. The metal dropped 0.4 percent on Friday, though it ended higher for the week.
Crude futures were little changed at $53.41 a barrel.