EghtesadOnline: South Korean President Moon Jae-in warned North Korea not to use his nation's latest round of annual military drills with the U.S. as an excuse for any further provocations.
The drills "are not aimed at raising military tensions on the Korean peninsula at all," Moon said in a Cabinet meeting on Monday. "North Korea should never distort our efforts to maintain peace and use them to justify any provocative action to worsen the situation."
According to Bloomberg, the Ulchi-Freedom Guardian military exercises routinely spark condemnation from North Korea. During last year's drills, North Korea launched a ballistic missile from a submarine and put its military on the highest alert. The state-run Korean Central News Agency last week called them "reckless saber-rattling" and warned that they could spark an accidental war.
Tensions on the peninsula appear to have calmed down since late July when Pyongyang fired its second intercontinental ballistic missile within a month. U.S. President Donald Trump praised North Korean leader Kim Jong Un for waiting to fire missiles over Japan into waters near Guam. He has previously said military force is an option to prevent Kim from gaining an intercontinental ballistic missile that could deliver a nuclear weapon to the U.S.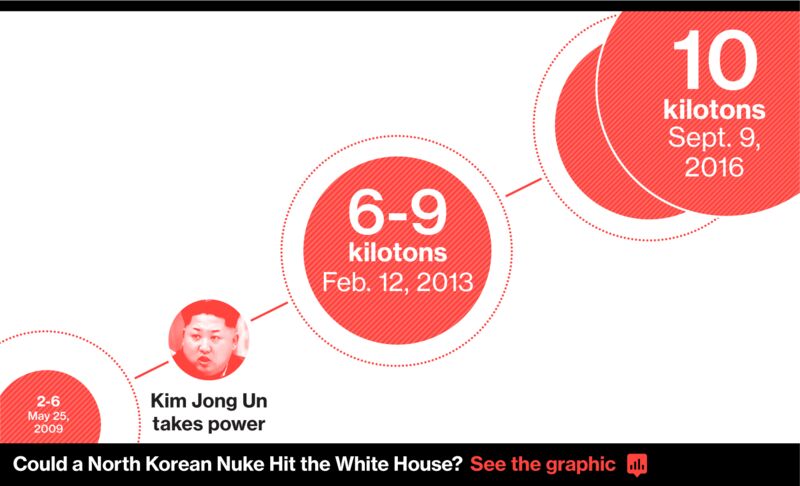 The exercise is a computerized command-and-control simulation, said a spokeswoman for U.S. Forces in Korea. It will be of similar size to last year's event with no field training, she said.
About 17,500 U.S. service members are taking part, down from 25,000 last year. Defense Secretary James Mattis said the reduction in numbers simply reflects a need for fewer personnel, and hasn't been scaled back in response to tensions with North Korea.
The joint military drill "is aimed at checking civilian and military readiness to protect lives and safety of our people," Moon said. "North Korea should recognize that its continued provocations are leading to a repeated vicious cycle of South Korea-U.S. joint defensive drills."