EghtesadOnline: Saudi Arabia has started to tell its customers it will reduce crude shipments from January, with the curbs focused on Europe and North America while Asian refineries are so far largely spared.
Saudi Arabian Oil Co., the state's company better known as Saudi Aramco, started informing clients on Thursday night, a Gulf oil official said, asking not to be named because the matter is confidential. The focus of the cuts was outside Asia as the region is less oversupplied than others, the person said.
PIRA Energy Group and Energy Aspects Ltd., two leading consultants, also told clients that Riyadh has started to reduce the so-called monthly nominations, or the amount that refineries receive under long-term contracts, according to Bloomberg.
The official's comments about Asia are consistent with what buyers are saying. At least five refineries in Asia said they have been told they will receive their normal volumes under long-term contracts in January, officials at the companies said. Moreover, three of the region's refiners said they also were told they would receive the extra volumes they requested.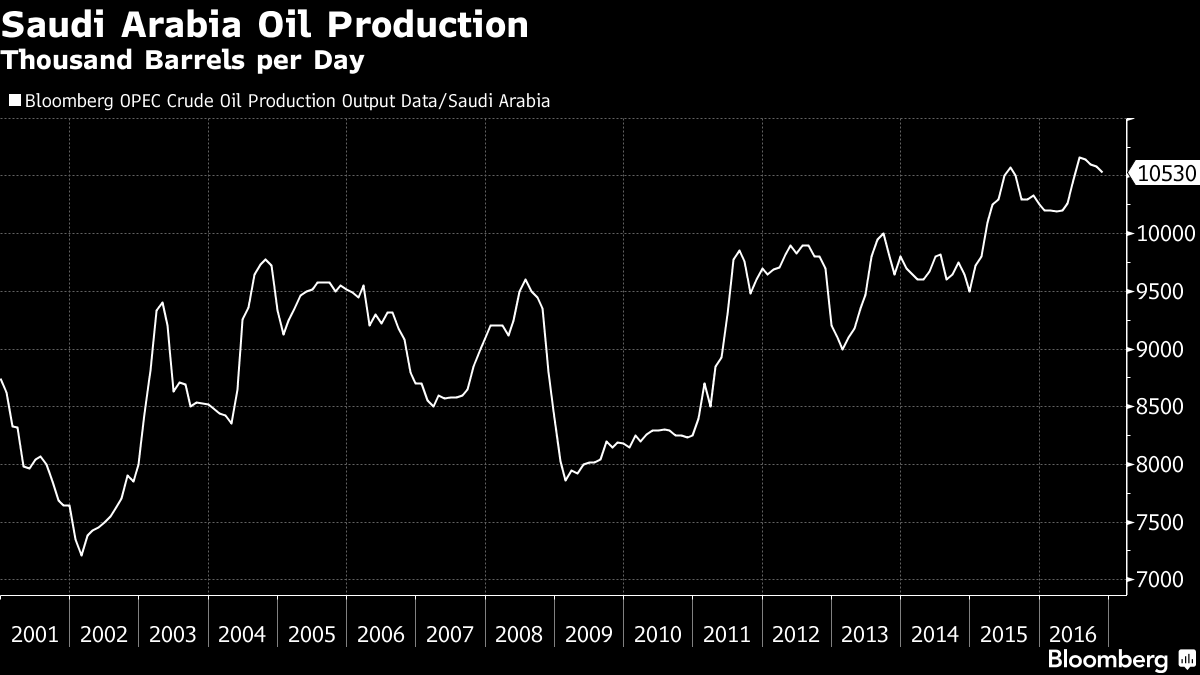 Saudi Arabia increased oil production to an all-time high of nearly 10.7 million barrels a day in July. Since then, it has reduced slightly to 10.5 million barrels a day in November, according to data compiled by Bloomberg. A year ago, Riyadh was producing 10.3 million barrels a day.
Saudi Arabia sells more than 60 percent of its crude into Asia, according to the U.S. Energy Information Administration. The region, home of energy-hungry China and India, has been the focus of a battle for market share between Saudi Arabia, Iran, Iraq, Russia and several other producers.
The Organization of Petroleum Exporting Countries agreed to curtail oil production for the first time in eight years last week, seeking to reduce global oversupply. OPEC asked to meet with 14 non-member producers on Saturday in Vienna to discuss further reductions. Nine of those nations are expected to attend.
Kuwait Petroleum Corp., which controls oil production in the emirate, has also started work to reduce output starting January in line with the OPEC deal, state-run news agency KUNA reported on Friday.
U.S., Europe
PIRA Chairman Gary Ross said in a note to clients that buyers of Saudi crude have been informed that the kingdom will stand by its promise to OPEC to cut output by 486,000 barrels a day to just over 10 million. "One might expect perhaps slightly larger cuts to North America as that region remains the most oversupplied," he said.

Amrita Sen, chief oil market analyst at Energy Aspects in London, said that Saudi Aramco was "exercising operational tolerance and reducing nominations as expected" after the OPEC deal. "Given Saudis are targeting inventory reductions, U.S. and Europe maybe more of a target than Asia," she added.
Saudi Aramco has the ability under long-term contracts to supply plus or minus 5 to 10 percent of the volume under so-called operational tolerance rules. The tolerance allows the company to fine tune supplies to the exact capacity of different oil tankers. But the tolerances can also be used to reduce supplies unilaterally.